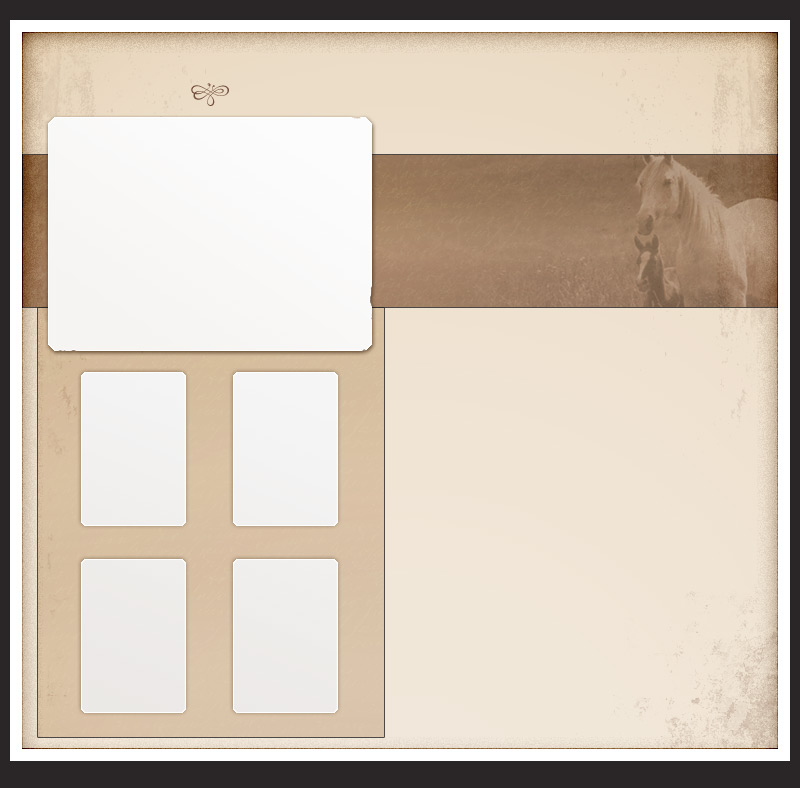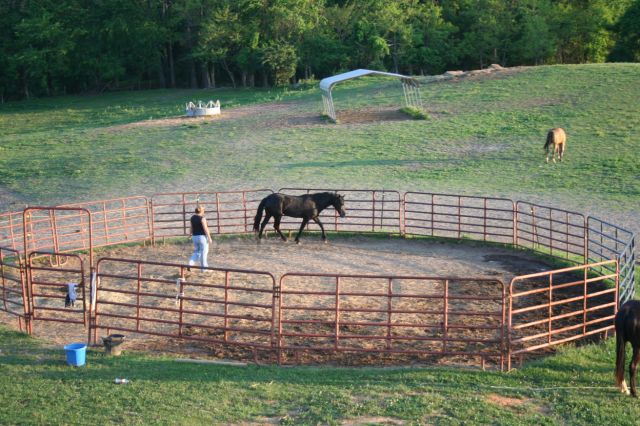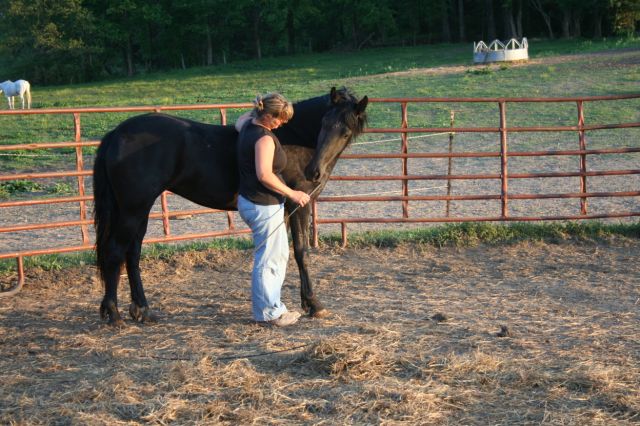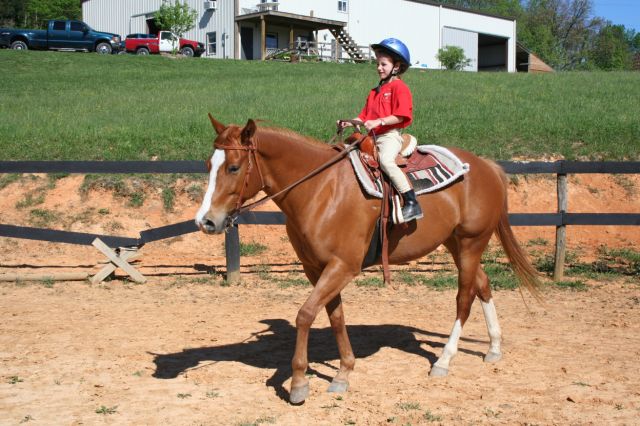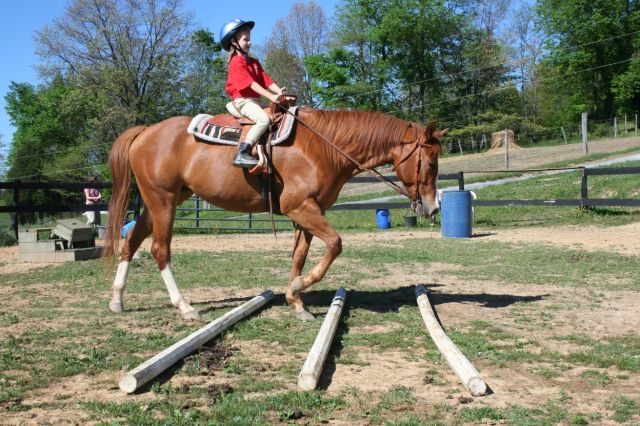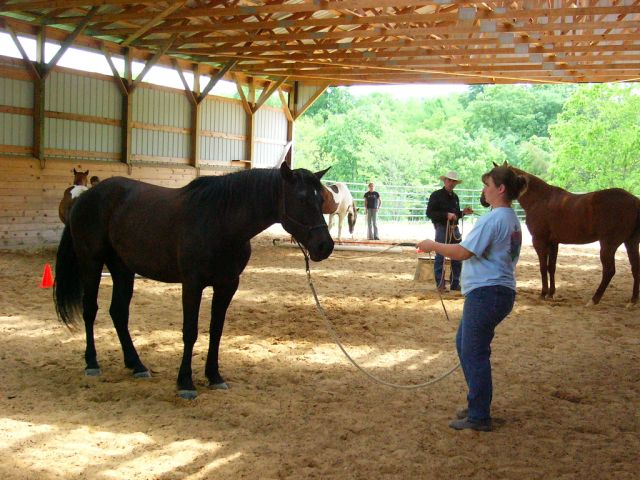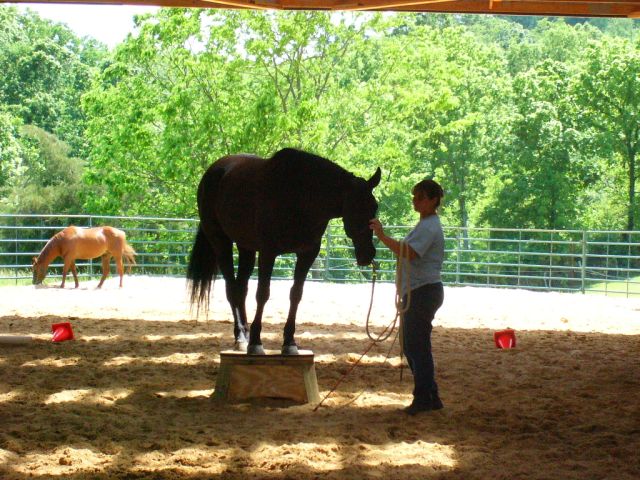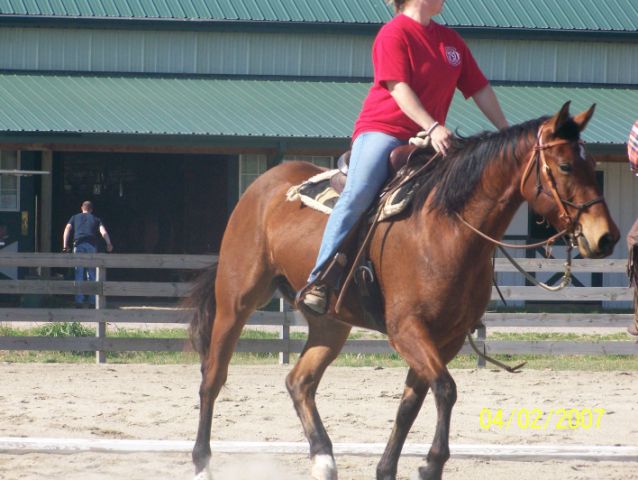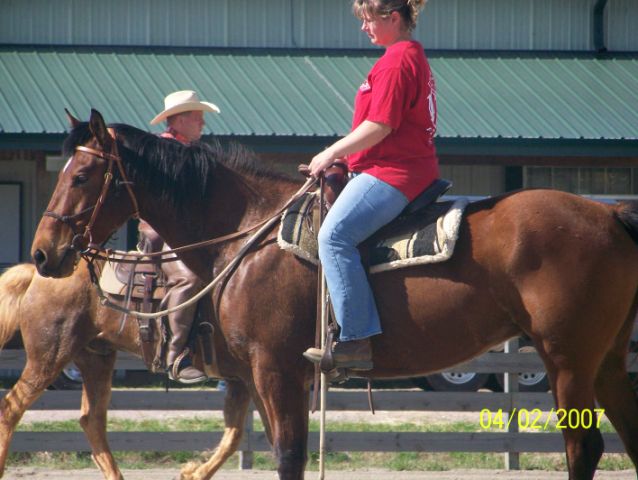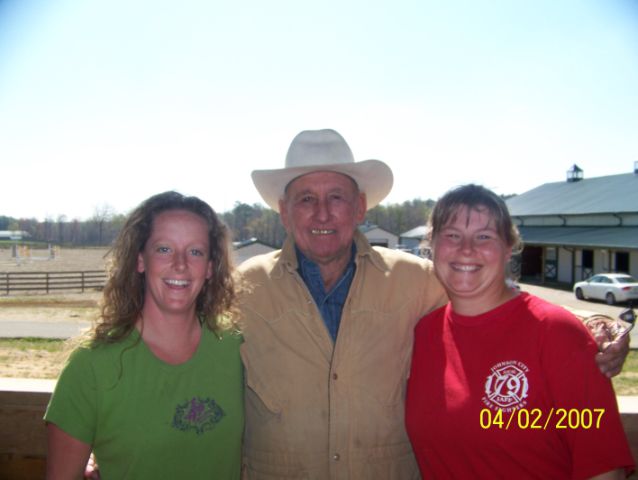 Maggie trains both people and horses. She has participated in Parelli Natural Horsemanship Clinics, Wil Howe Ranch Horse Clinics, and a Ray Hunt Colt Starting Clinic.

Her training philosophy is to provide children and adults an education in basic horsemanship. This is accomplished by honest assessment and hands-on application.  A good understanding of horsemanship will allow both horse and rider to enjoy their experiences.

Training incooperates multiple philosophies and crosses many disciplines.

Riding your horse should be fun and enjoyable, not dangerous and frustating. To accomplish this both the horse and rider must know what is acceptable and expected.

Training: $400/month; Minimum 2 Months

Lessons: Private - $25/hr; Semi-Private - $20/hr/rider (max 3); Group - Call or Email

I am interested in Training and/or Lessons!!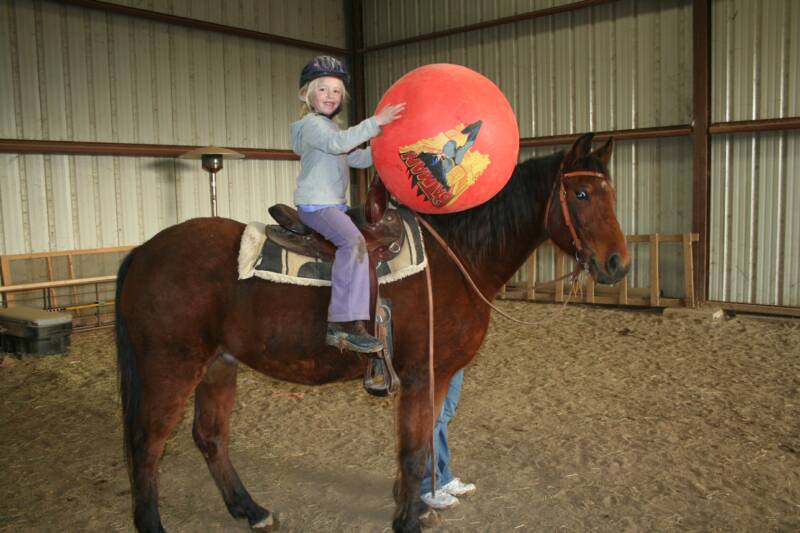 It's a lot like nuts and bolts - if the rider's nuts, the horse bolts!  ~Nicholas Evans

If your horse says no, you either asked the wrong question, or asked the question wrong.  ~Pat Parelli